Fees
Session Fees:

$200 per hour (Therapy sessions are 50 minutes)

*Sessions will be prorated $200/hour for longer sessions
Most people prefer 50 minute sessions, there are a few, however who prefer longer time slots.  Please let me know your preference when scheduling.
Insurance: ***Please note: I do NOT accept insurance*** 
Out-of-network-Superbill may be provided to you for out-of network services. HSA and FSA are also accepted for therapy.
Services may be covered in-part by your health insurance. Please check your coverage carefully by asking the following questions of your insurance provider:
Do I have out of network mental health insurance benefits?
Can I apply out of network therapy fees to my annual deductible? 
*Coaching is not covered by insurance or HSA/FSA.
Please note the cancellation policy. If you do not show up for your scheduled therapy appointment, and you have not notified us at least 24 hours in advance, you will be required to pay the full cost of the session.
Services:
Counseling/Therapy: is available ONLY in Colorado.  Therapy is an investment, both financially and time wise.  Therapy is a commitment to yourself and to the therapeutic relationship.
Coaching: is NOT therapy.  Coaching does not treat or diagnose mental health disorders.  Coaching is wonderful for personal growth work and transformation for those who are receiving mental health services elsewhere and are ready to create a more fulfilling life by working together with a coach.
***Curious on the difference beween Life Coaching and Counseling?  Read this article on Life Coaching.***
EMDR: is only available with counseling services.
EFT Tapping: can be utilized as a tool to manage anxiety and as a way to interupt limiting beliefs.
Brainspotting: can be used in both therapy and coaching.  It is a phenomenal tool that can access the deeper parts of the brain for trauma in therapy and to clear out the roots of disempowering beliefs in coaching.
Matrix Reimprinting: can be utilized for inner child work.
Healing from the Body Level Up: spiritual mind-body modality.  HBLU was developed by Dr. Judith Swack.  Article explaining HBLU.
Offering Teletherapy Services for adults in and around Colorado (Coaching and Tapping Sessions also available online or over the phone).
Demographic Specialty: Individual Adults (21+)
Online Sessions Available: Teletherapy is offered over Doxy a HIPAA compliant telehealth platform and over the phone.
Treatment Specialties: click here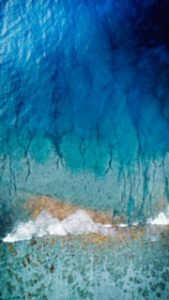 I work with a range of clients that present a variety of unique circumstances. However, there is a common thread, they are not reaching their full potential.
During our initial meeting we will discuss your specific areas of concern as well as assess if we are the right client/therapist fit. From here, we will be able to create your personalize treatment plan and discuss how it can best work into your day-to-day life.
"Identify your problems, but give your power and energy to solutions."

– Tony Robbins